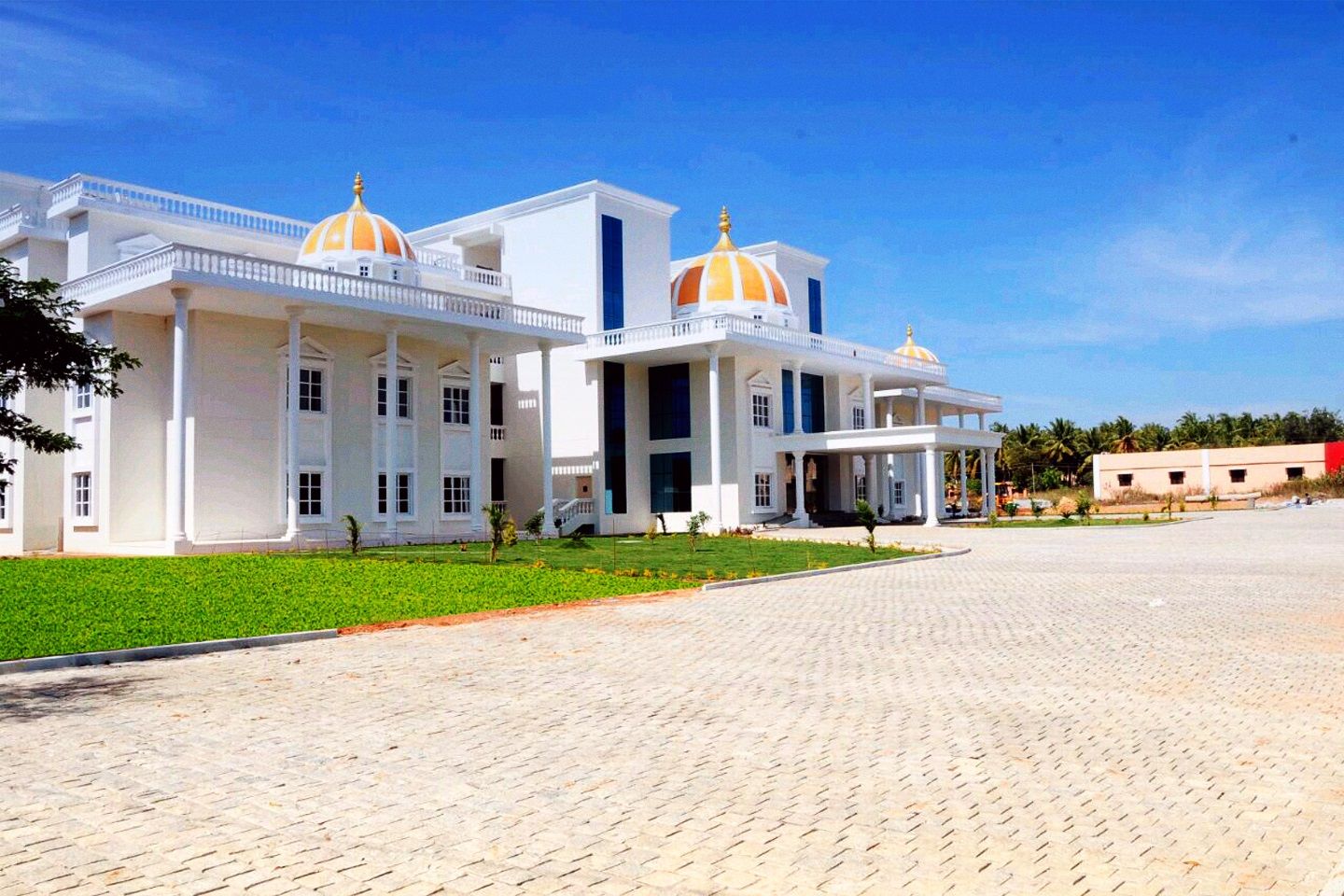 Sri Siddhartha Education Society (SSES) was established in the year 1959 by Shikshana Bheeshma Sri H. M. Gangadharaiah, Founder Secretary with the blessings of Acharya Vinobha Bhave to provide education to the students of rural areas and backward classes.  The Society which started as a residential school in a village near Tumkur then established several nursery, primary and high schools including Pali schools in the later years. Since 1959, the activity growth of the Society is truly phenomenal. This has been possible mainly due to the strong conviction, clarity of vision, determined plan of action, dedicated band of people and down-to-earth approach of the management.
Today the total number of institutions runs by the Society crosses 85 with a total students strength of more than 16000 and staff strength 1800. The main objective of the society is to "REACH THE UNREACHED" in the field of Education. The Society takes pride that the outgoing students of its institutions have all found successful career placements and a large number of them are positioned in Government Jobs. The Society presently manages over 85 institutions under its stewardship, the notable ones being: Engineering College, Medical College, Dental College, Center for Media studies offering PG Programs in Mass communication and Electronic Media, School of Nursing, College of Nursing, First Grade College, TCH Colleges, Training Institutes, Sanskrit Schools, Pail schools throughout Karnataka.
Sri Siddhartha Group of Institutions has grown to be the hub of higher education with excellent teaching facilities and highly qualified and experienced teaching faculty. With diversified professional courses, the range of subjects is wide giving a good choice to the students seeking admission here.
SSES has achieved its Golden Jubilee Celebrations in 2009 The Society to its credit has dedicated, long standing teaching and non-teaching staff members in its institutions.
Shikshana Bheeshma

Sri H. M. Gangadharaiah
Founder – Sri Siddhartha Education Society (R.),
Tumakuru